Naija Lottery - Nigerian lottery and sports betting
The gambling industry in Nigeria is relatively young and has been growing for about 20 years. The National Lottery Regulatory Commission issues licenses for the operation of domestic lottery and betting companies. Currently, there are several local companies in the country that are trying to provide Nigerians with the highest level of entertainment and encourage them to choose national lotteries and sports bets instead of games from abroad. It is obvious that when players choose national games, money stays in Nigeria and enables the further development of the entertainment industry as well as the whole country. Thanks to companies operating in the country, Nigerians have a chance for new jobs, for example as local lottery and sports betting agents.
Among the many companies offering lotto and sports betting in Nigeria, Naija Lottery which is recognized by many regular customers, deserves special attention, and every day gains new participants in online games. How can you play the popular Nigerian lotto online? What does the sports betting offer at Naija Lottery look like? Let's take a closer look at Naija Lottery, the rules and prizes offered by the Nigerian lotto.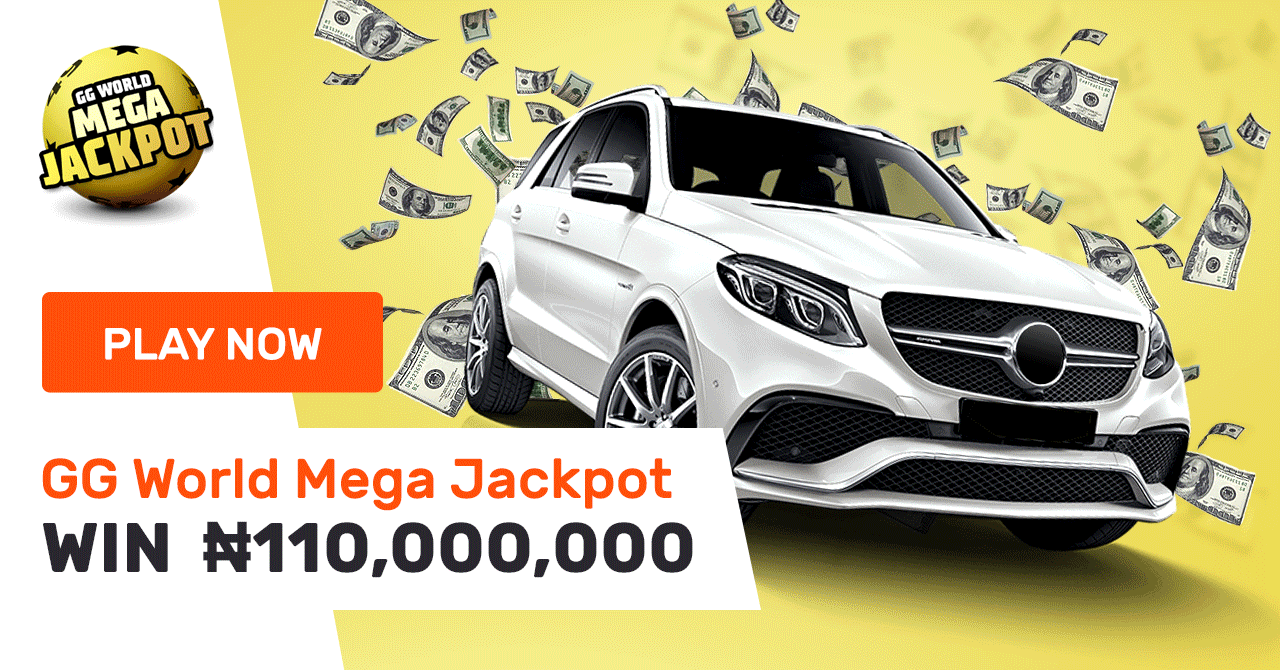 Naija Lottery - general information
Naija Lottery is a Nigerian company that offers various forms of entertainment, including lotteries and various forms of gaming. The full name of the company is International Lottery and Gaming Limited, and the head office is in Lagos. It was started in 2012, so the founders of the company managed to achieve a lot in a short time, including gaining the position of the leader on the Nigerian market.
The main goal of Naija Lottery is to offer Nigerians high quality lotto games and sports games, through thousands of official Naija Lottery agents, stationary lottery ticket sales points, as well as through the official websites belonging to International Lottery and Gaming Limited.
Each year, the company offers more jobs to Nigerians as local agents. Thanks to this, Naija Lottery customers can play in a traditional, stationary form throughout the country, not just in the largest cities. The network of local agents, supported by a well-functioning website, means that Naija Lottery serves several million players every day.
Naija Lottery - lotto games
Lottery enthusiasts who want to play the national Nigerian lotto can visit naijalottery.com, which presents the lotto games offer and the Nigeria Lotto results of the official draws.
Naija Lottery offers two basic lotto games: 1/36 and 5/90. In the first game, the player must pick one number from 36, and in the second one must select a maximum of 5 numbers from 90. Of course, to win highest level prizes, you must correctly pick 1 number in 1/36 and 5 numbers in 5/90.
In the Naija Lottery 1/36 lottery, the main prize is a minimum of 1,000,000 ₦. In the Naija Lottery 5/90 lottery all prize tiers as well as the different types of bets are described in detail on the official lottery organizer's website. The player decides how many numbers they want to choose in the 5/90 lottery and what stake they want to invest in their lotto lottery ticket. For example, when a player chooses NAP 3 bet type - he chooses 3 numbers by betting 50 ₦, and he can win 105,000 ₦.
The results of the draw for individual lotto games are available on the official Naija Lottery website. This way it's easily possible to verify if the selected numbers were lucky.
If you want to take part in the next Nigerian lotto lottery draw organized by Naija Lottery - open a player account on the official website. You will be able to take use the lotto offer, check the results of draws and lucky numbers entitling you to receive the prize. The online lotto is available 24 hours a day, 7 days a week.
We would like to emphasize that the official Naija Lottery website is not among the most modern and technologically advanced. It can even be said that it presents the highest degree of minimalism. However, this does not bother you in the game. Minimalism certainly does not divert attention from what is most important, the lottery and its results.
Spottoball by Naija Lottery - an offer for football lovers
Naija Lottery, as we have already mentioned, offers not only lotto, but also other attractive forms of entertainment. Spottoball game is an interesting proposition for football fans. These are not bookmaker bets, but a game where the player's task is to choose one of several games available each day on the offer, and then select the "spot", which is the point at which the player should find the ball. Sounds complicated?
Let's look at an example of the game: Lucky Tuesday. The player choosing the "Play" option receives a picture of the frame from the football match. The player's task is to find a "spot", which is where he thinks the ball should be. To select this place, just click the mouse in a typical place in the image. The cost of one game is 100 ₦. If the player's "spot" is closest to the actual place, it can win up to 10,000 ₦. The second tier prize is 5,000 ₦, and tiers 3 - 7 receive 1,000 ₦.
Naija Lottery offers Spottoball games for every day, so you can have fun typing where the ball should go all week. You will need a bit of luck, as well as a well-functioning imagination, which will help to correctly position the ball in the picture. Do you want to try? You can now create a player account on the Naija Lottery Spottoball website and see if you are lucky.
BettaBet by Naija Lottery - bookmaker and online casino
Naija Lottery has prepared an additional platform called BettaBet for lovers of classic betting and casino games, . The website available at bettabet.ng offers bookmaker bets, including the option of betting on football matches, table tennis and tennis.
BettaBet also has an online casino where you can only find legal games that comply with Nigerian law, as well as the iconic Keno game.
The BettaBet website, unlike the official Naija Lottery website, looks very modern and elegant. From first glance, the site encourages to participate in betting on match results and playing colorful casino games.
Warning! It is worth remembering that betting and casino games can be addictive. Before you start playing at the bookmaker led by Naija Lottery, you should read the content presented in the Responsible Gambling tab on the BettaBet website. Betting on casino results and casino games should not be treated as a profit or regular entertainment method. We recommend the occasional use of these forms of gambling and replace them with safer games, like lotto.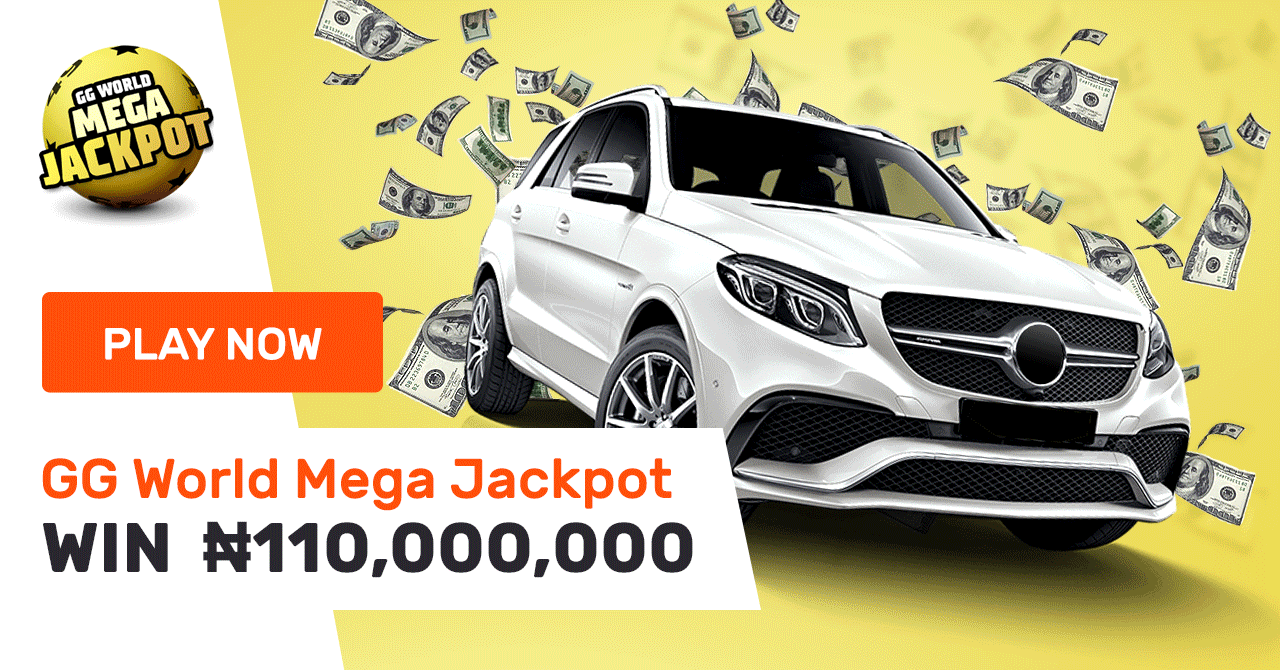 Our alternative for Naija lottery
Do you want to play for really huge cash prizes that will change your life and make sure you and your loved ones can have a safe future? Would you like to win much bigger prizes than the ones in Naija Lottery? Take a moment to learn more about the lotteries from the GG World family, which are recently available in Nigeria online.
GG World lotteries are the largest global lotto games available online. Everyone who has access to the Internet and a computer, laptop, tablet or mobile phone - can play from anywhere in the world and at any time of the day or night. On this page you can buy 25 Lotto Nigeria tickets online: GG World Mega Jackpot and Keno.
Why are GG World Mega Jackpot, GG World Keno and GG World Raffle more attractive than Naija Lottery? Just look at the minimum prize pool at GG World Mega Jackpot - it's up to ₦111,657,500! To win similar money in lotteries and Nigerian games you would have to win the main prize dozens of times by playing the highest stakes.
Do you want to play GG World Keno online? All you need to do is create a player account on our website to play. If you are over 18 and want to play for a lottery fortune - join us and choose your lucky numbers for the next draw. Make sure to check out the prizes at GG World Keno and GG World Raffle. Give it a shot, and maybe you will go down in history as the first Nigerian GG World lottery winner?