Ghana Lotto in Nigeria
Over 100 million citizens use mobile phones with internet access in Nigeria. Most of them like to use online entertainment, instant messaging, applications for watching movies and series, online dating websites, online music, various games, and even betting and lottery games. It should be emphasized that playing the lottery is one of the favorite pastimes of Nigerians who prefer national lotteries like 25 Lotto Nigeria but are also happy to try their luck in foreign games. Ghana Lotto is very popular among Nigerian lottery fans. How to play this game online? Is it possible to play Ghana Lotto legally in Nigeria?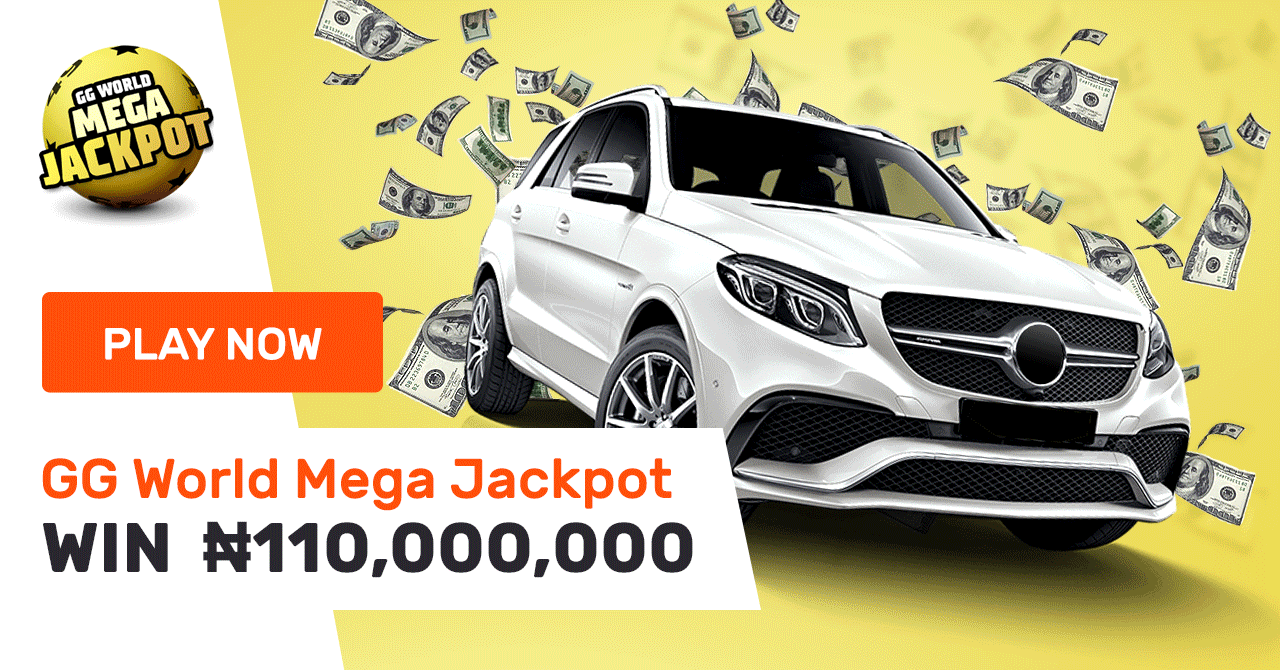 Ghana Lotto - general information
Ghana Lotto started its activity in 1958 with the main goal of offering Ghanaians modern entertainment in which players will be able to win attractive cash prizes. An additional motivating factor for the creation of a national lottery was the desire to create jobs for at least several hundred Ghanaians and supporting the state treasury through taxes and other fees related to national lotteries. The National Lottery Authority has been responsible for Ghana Lotto since 2006.
The first draw for the most famous Ghana Lotto 5/90 was held on September 29, 1962. Initially, lotto tickets were filled by hand by the seller at a ground-based lottery point and sent to the lottery office. As the popularity of the Ghanaian lottery grew, there was a technological development in lotto games, which led to the manual system being replaced by an automatic system using modern lotto terminals. Currently, Ghana Lotto tickets are printed through the terminal that also offers a completely random selection of lucky numbers feature.
There are 15 National Lottery Authority offices in Ghana - 10 regional and 5 district offices. You can find their exact addresses on the official Ghana Lotto website.
All games available in the Ghana Lotto offer are based on the classic lotto 5/90, which means that 5 lucky numbers are selected during the draw. The organizer of the Ghanaian National Lottery has prepared game proposals for each day of the week. The games currently available are Monday Special, Lucky Tuesday, Midweek lotto, Fortune Thursday, Friday Bonanza, and National Weekly.
The player's task in Ghana Lotto 5/90 is to choose at least one and a maximum of 5 numbers from 1 to 90.
All games offered by Ghana Lotto are only available to players who are 18 or older.
Ghana Lotto draws are held daily at 6:30 PM at the Brennan Hall of NLA. Lottery results can be checked on the official website nla.com.gh, at local offices, and at numerous unofficial websites that are dedicated to lotto results.
More information about Ghana's national lotteries can be found on the official website, and in case of additional questions, you can contact the support team.
Ghana Lotto in Nigeria
Ghana Lotto has gained popularity in Nigeria many years ago. Since then, numerous Nigerian websites offering online lotto games have devoted a lot of space to the Ghana Lotto. Website customers could pick lucky numbers and place bets on Ghana Lotto 5/90 and games such as Monday Special, National Weekly Lotto, or Friday Bonanza. Unfortunately, none of the more than 20 Nigerian companies had permission from the Ghana Lotto owner to sell Ghanaian lottery bets. Neither company shared the profit from the sale of Ghana games bets with the owner of Ghana national lotteries. In this way, not only was the lottery organizer in Ghana losing, but also the government of the country, which did not receive tax revenues from national lotteries.
The case went to court, mainly on the initiative of Western Lotto Nigeria Limited in cooperation with the National Lottery Authority Ghana. At the beginning of 2020, a judgment was passed which ordered that Western Lotto is the only company in Nigeria that can sell bets on Ghana Lotto and Ghana games. The company operates based on an official partnership with the Ghanaian owner of national lotteries and shares the profit from the sale of bets. Other companies, including Premier Lotto or Gab Lotto Limited, Golden Chance Lotto had to pay very large fines and cannot offer Ghanaian lotteries.
How to play Ghana Lotto legally?
To play the Ghana Lotto legally and safely - you must register on the website operated by Western Lotto Nigeria. After opening a player account, make a deposit and choose those that are included in Ghana games offer - Ghana Lotto 5/90, Monday Special, Friday Bonanza, Mid Week, or Fortune Thursday. Every day, different games are available, so the player will certainly not be bored using the offer.
For example, on Tuesday players can place their bets on the Ghana Lotto called Lucky G. There are several variants of the game, for example 2 sure (selection of 2 numbers), perm 2 (the player selects from 3 to 25 numbers, from which the system will generate all possible combinations of 2 numbers), direct 3 (the player selects 3 numbers) or first number drop. All the possibilities of the game are described in detail on the Western Lotto website.
After selecting the game variant and the lucky numbers, you need to specify the amount you wish to place on your bet. The higher the stake, the greater the possible win will be.
The table below shows the Ghana Lotto prize tiers on the Western Lotto Nigeria website:
| Bet Type | Prize level | Multiplier | Multiplier (Double Chance) |
| --- | --- | --- | --- |
| Direct 4 | 4/5 | 6000 | 3000 |
| First Number Drop | 1/5 | 40 | 20 |
| 2 Sure | 2/5 | 240 | 120 |
| Direct 3 | 3/5 | 2100 | 1050 |
| Direct 5 | 5/5 | 44000 | 22000 |
The award is calculated using the following formula: Number of Lines Matched x Stake Per Line x Multiplier.
After paying the bet, all that's left to do is keep your fingers crossed and believe that the draw will select exactly the numbers that you have used for your bet.
If you want to play Ghana Lotto in Nigeria, be sure to only use the official partner of the Ghanaian National Lottery Organizer. By doing this, you contribute to the development of Ghana games and to providing jobs for Ghanaians and Nigerians who offer lottery tickets in accordance with applicable law. Play the lottery legally and safely!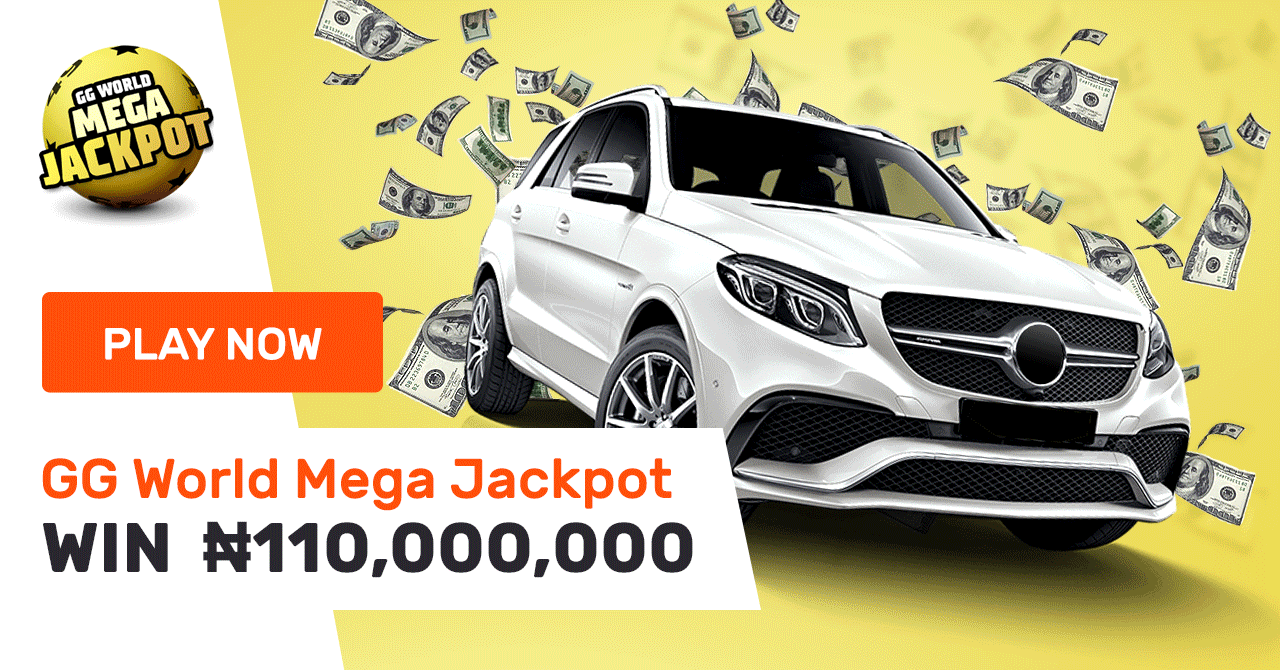 Check the new 25 Lotto Nigeria online
Did you know that new lotteries have recently appeared in Nigeria? Their popularity is growing every day as new lottery fans decide to play GG World Mega Jackpot and GG World Keno. They are the largest global online lotteries that attract players from around the world, and today you have the chance to join the fun and play from anywhere in Nigeria. All you need is a device with Internet access: smartphone, laptop, computer, or tablet and access to online payments.
Why is it worth playing games from the GG World Lotto family? Each of them offers much bigger cash prizes than Ghana Lotto or any of the Nigerian lotteries. At GG World Mega Jackpot, you can win a million dollars! Sounds tempting, right?
GG World Keno is a fast-paced, engaging, and rewarding game with draws taking place every 4 minutes. Check if your lucky numbers will open the door to the world of big wins. Maybe you will be the first Nigerian to win the main prize?
Don't hesitate and open a player account at 25lotto.com now!