R&S Lotto Review - check all the details
Have you ever tried your luck with lottery games? If not, then here's your chance to try one. Lottery games have been with us for years, and you can spot promotional banners and videos all over the place. However, it's not easy to find the right platform for you. With the growth of the internet, there are several scammers and hackers all over. Therefore, you always have to do your due diligence before engaging in any lottery companies.
Luckily, you've come to the right place. To be more specific, in this article, we are going to review R&S Lotto company and help you decide whether or not you should stake your fortunes on this company. More importantly, this R&S Lotto review is an honest opinion. But first, let's look at some of the unique features and a short history of the company. By the end of this article, you'll know all the ins and outs of R&S Lotto. So, without further ado, let's get started, shall we?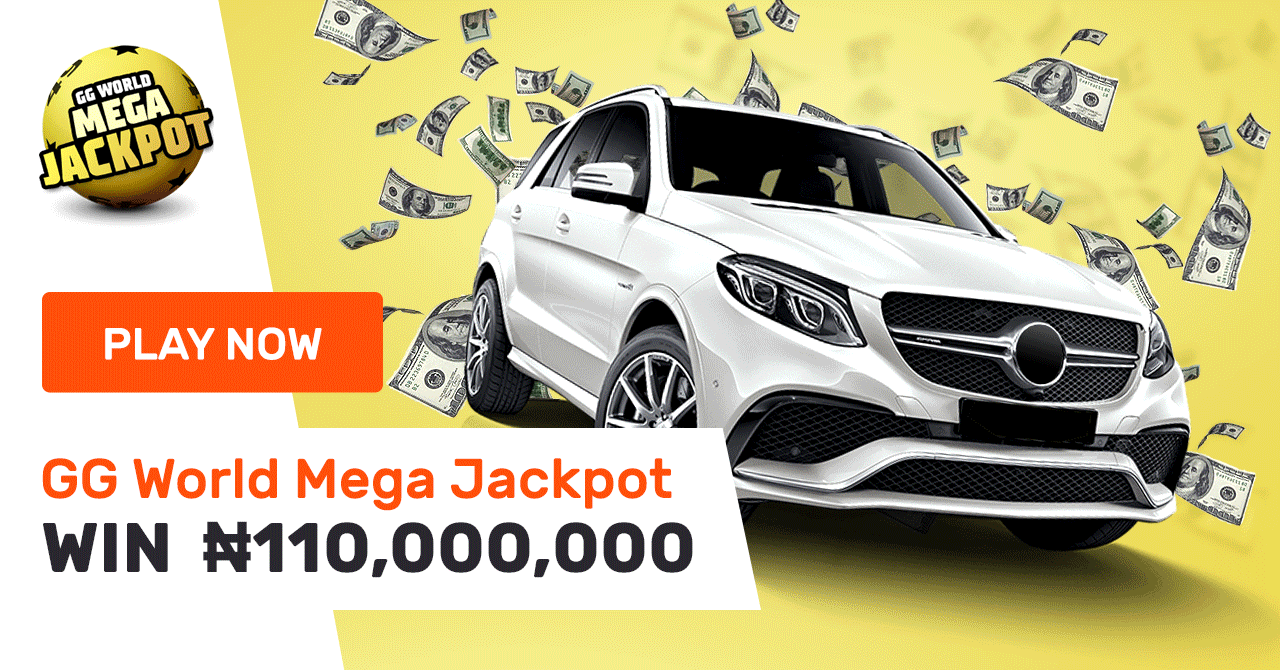 R&S Lotto - What is it?
We are sure you've already figured this out by now. Yes, R&S Lotto is a lottery company, and it has exciting deals that you can take advantage of. R and S Lotto is a Nigerian based site that has millions of players. Depending on your preferred strategy, you could win millions with this company. However, what you need to remember is that R&S Lotto is a game of chance, and whatever combinations or strategies you have in mind doesn't have any sure guarantee to win. All you can do is increase your chances of winning by implementing some of the world's proven lotto strategies. Read about Top 5 tips every lottery player needs and use them!
The company was started back in 2012, and it's been growing ever since then. More importantly, they are fully licensed and regulated by the Nigerian government. And because the company meets all the set rules and regulations to offer its services in Nigeria, it also has stationary points where participants can engage in the game.
R&S Lotto is backed by professional management with ambitious directors who have experience in the gambling industry. Their team of professionals is also well versed with excellent knowledge of the local market.
The headquarters of the WGCVL (Winners Golden Ventures Limited), the company behind the R&S Lotto brand, are in Surulere, Sango-Otta, Akure, Abuja, Port Harcourt, and other major towns. The lottery games in the R&S Lotto are available in various sales streams. For instance, you can use SMS or you can buy a ticket from their local shops.
How to play R and S Lotto?
As we said earlier, R and S Lotto can be accessed through various places. You can either choose to use SMS or buy a local shop ticket. The company also only provides its services to adult players alone. Several outlet shops are licensed to sell R and S Lotto tickets. All you have to do is suggest to them that you want to purchase the R&S Lotto tickets, and they will give them to you. But these tickets are sold at a cost. To play any lotto game, you will have to spend a few coins in the process. However, if you think of the wins you will get, then the amount you spend on the ticket is barely a quarter of the winnings. That said, let's take a look at how to play R and S Lotto.
Start to play R&S Lotto
Purchasing a ticket from a local shop is the most preferred choice by most people playing this game. However, it's not the only way to play the game. All the same, let's talk about what you need to do when purchasing a ticket.
First and foremost, identify a local lotto shop that's trusted by your fellow gamblers. These shops are registered by R and S Lotto to sell the tickets. Once you've identified the right shop, you can visit them. That said, go to the shop and request an R&S Lotto ticket, and you will be given a payslip. The payslip has empty boxes where you will fill in your preferred numbers. You also need to pay for the ticket.
After all that is said and done, you will be issued a slip that shows you will participate in the upcoming draw. All you have to do is go home and wait for the R and S Lotto result. But before you go, make sure you sign at the back of your ticket to ensure that you are the only one who can claim the winning prize if your prediction is correct.
Choosing the ideal numbers
Without a doubt, R&S Lotto is a numbers game, and winning will typically depend on sheer luck. However, there are a few tricks that you can use to increase your chances of winning. That said, here are various methods most people will implement to make sure they will. They include:
The targeted numbers method is a specific strategy. The idea is to pick a couple of lucky numbers and never change them. Throughout the game, you will only use these numbers repeatedly when you purchase your next ticket. All you have to do is wait until the draw will one day pick your numbers. For instance, 75-87, 56-57 is a pair you choose, and you will never alter the numbers until they appear on the draw and you win the cash. It sounds crazy, but it works for most individuals. It can be your luck game-plan
In this plan, the participant uses the draw numbers to suggest the next winning digits. The basic concept here is to use the trend that's captured from the winning combinations. Forecasting is the most popular lotto strategy (click here and read about Effi Lotto Himself forecasts). However, the participants know that there is no sure chance of winning by using the previous predictions.
Unfortunately, Lotto is a completely random number game, and all you can do is try your luck with whatever strategy comes to mind. Therefore, forecasting might not guarantee you a win, but sure enough, it will increase your chances of winning like most of the other strategies in this section.
The dream numbers strategy uses your gut feeling to predict the next set of numbers. Typically, the dream numbers are purely random and can change from one person to the next. However, it will depend on a set of preferences and your lucky numbers. The number selection here is purely dependent on your choices and convictions hence the name, dream numbers. Each person will likely have an individualized game plan.
Once you've picked the numbers, you will receive a ticket that proves you are a participant in the upcoming draw. More importantly, you should sign the tickets back to prevent other people from coming to the shop and claiming your wins.
Is it possible to play R&S Lotto online?
Currently, as much as we'd like to participate in R and S Lotto, they don't have an online website where you could access the platform. Yes, you heard that right! Luckily, the company offers an application that is available on Google Store. However, several clients have complained about the use of this mobile app. If you can, go to the local shops and distributors if you want to participate in this game. We do hope that R and S Lotto will be available online very soon. That's because I'm sure several gamblers would like to try their luck with this platform. For now, you can play lotto online in Nigeria here, on our website.
How to win R and S Lotto?

R&S Lotto is an exciting game, but you might end up losing most of the time without the right plan. As much as the game depends on sheer luck, it doesn't hurt to increase your winning chances. What's more, the amount you win will depend highly on the amount you are willing to spend and your chosen strategy. With that in mind, there are several ways to win this game. That will include:
In this case, one number is chosen to stand against other digits. For instance, you can choose a set like 27 to go against 30. Therefore, if you use 33 to be against 97-67-80-19, it must appear with one of the digits to be successful such as, 67 comes with 33. That means you will win.
This plan is considered to be the hardest to play yet has the highest reward. In this game, you will have to pick three figures from a set of five. After that, the players will have to wait for the draw day, and if the three digits appear, you win. And guess what: if you put around a hundred Naira in the 3-direct, then your return will be two hundred thousand Naira. Amazing, right?
Well, as much as the reward is high, playing and winning the game is not as simple as taking a walk in the park-no siree! The prize is quite captivating, and it might lure you into trying this game. What makes this game so tricky is that if one number is missing in the digits you've selected, then you won't win. All three digits are required for you to win.
Several lotteries across the world use this method. The permutation strategy will typically increase your chances of winning by using a combination of numbers. In most cases, you will have to choose nine figures to expand your chances of winning. Unfortunately, the more numbers you combine, the higher the ticket price at R and S Lotto.
With this method, you will choose one digit that you are sure will appear on the final winning result. Most people use this strategy, especially when you want to close the deal with a single number. However, the banker strategy is ideal for the ultimate risk-taker in the lottery game. That's because the plan doesn't pay a lot but has a high risk.
Finally is the 2-sure strategy. As the name suggests, you will have to pick two numbers that you are positive will win. The 2-sure lottery strategy has a lot in common with the 3-direct plan. However, the 3-direct approach is considerably more rewarding when compared to the 2-sure. That said, it's better to go with the 3-direct than the 2-sure.
R&S Lotto offer
With R&S Lotto, you can win different prizes, but most winners get cash. More importantly, the more you invest in the tickets' purchase, the more you will succeed. This game is quite simple to understand. Once you have the lotto ticket, all you have to do is wait until the draw date. And if you are the lucky winner, you can go to the vendor shop and claim your prize. The most crucial part about this game is ensuring the back-side of your ticket is signed. That will help to identify you as the winner of the prize.
How to check the R & S Lotto result?
The R&S Lotto result is typically announced publicly before R&S Lotto officials, auditors, members of the public, and even government representatives. Therefore, if you'd like to check the R & S Lotto result today, then go to their official Facebook fanpage. That's because the company tries to ensure transparency and integrity during the game. More importantly, the machines used during the draw are pre-vetted to ensure no bias is happening during this special day.
Typically, during the draw day, numbers will pop-up randomly, and they are recorded for the eventual R&S Lotto result. Additionally, those who match all the numbers get the chance to win the jackpot. Above all, depending on the plan that you have played, you can win a fortune in this game. The R and S Lotto result is announced on various social media pages, including Facebook. You can also confirm the Lotto result of the draw day from any local shop, especially where you bought your ticket. You can not check the R&S Lotto result here at 25lotto.com – we present only the latest Nigerian lotto results of our online national lotteries: GG World Mega Jackpot and GG World Keno.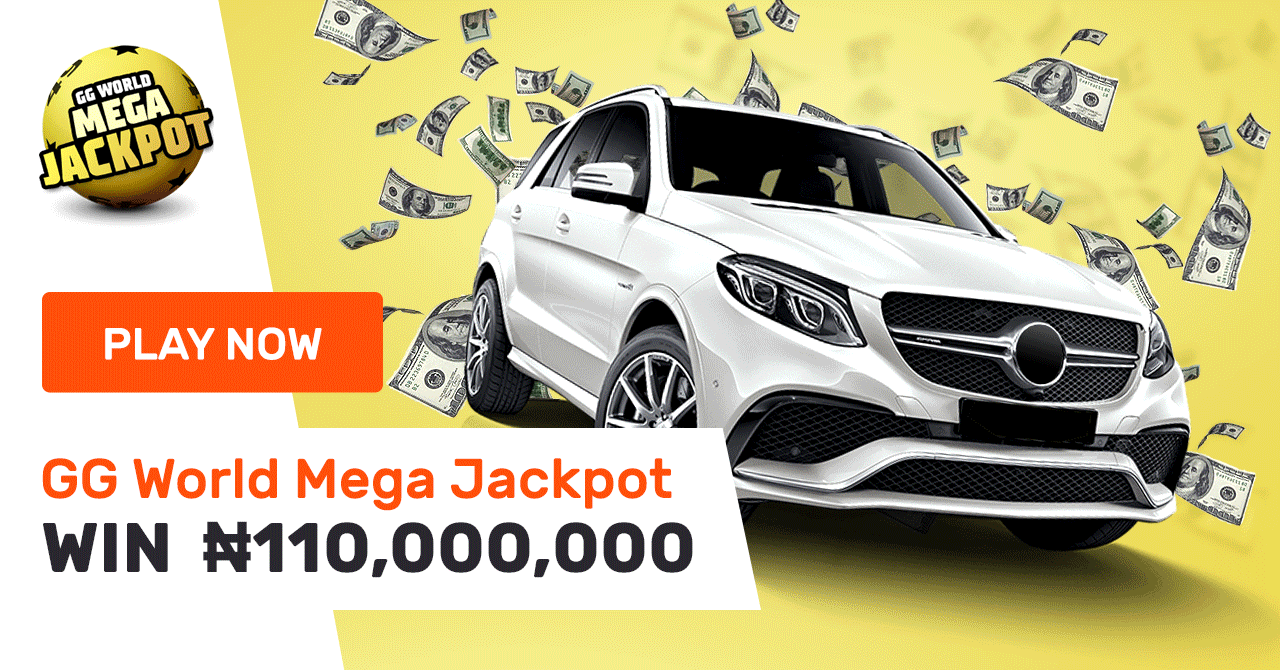 How R&S Lotto result today can change your life?
Lottery, specifically R&S Lotto is a way of keeping your hopes up about life. There are so many people in the world dealing with a lot of disappointment and crushed hopes. Thankfully, you can ignite that old flame back by participating in the lottery game. As much as we said that this is a lucky game, you could win a lot by merely engaging in it.
Our current economy demands more than we can afford. So, even if you have a well-paying job, there's a high chance that the salary you get is not enough to sustain your lifestyle. As such, most people go to work with so much desperation to get a promotion. But we all know that job promotions aren't that easy to come by. More importantly, it's hard, almost impossible, to get promoted within a short period. Typically, it takes months before you can even apply for a promotion.
What to do when R and S Lotto result day will be your lucky day?
The first step is to go and claim your prize at the registered centers or the headquarters, whether the reward is big or small. All in all, if you are lucky enough to win a big prize from R and S Lotto, you should use that money to make a complete life-changing dream. For instance, the prize can help you start up that business you've always wanted to, but you never had the funds for it.
Some winners even use the prize cash to sponsor themselves to go back to school. Yes, you can use this prize to finance your studies and finally complete your higher learning. More importantly, some winners use their money to finally get a pricey item that was only possible in their wildest dreams, such as a car. Well, it seems a bit extreme, but we all have our secret desires with the prize money.
All in all, you always have to remember to be responsible with the prize cash. That's because it's easy to get lost with the prize, and you will quickly use up the money for the wrong plan. Once you get a confirmation that you have won, start by writing down your plan for the prize immediately. Then when you take your prize money, ensure that you stick to the project. Otherwise, it's easy to get caught up purchasing things that you don't need. That said, at the end of the day, you are the winner, and you need to let yourself be happy. But don't go 'popping bottles at the club' immediately after winning. Take your time and talk to a financial adviser on the best course of action if the funds are a lot for you to handle all alone.
Good alternatives for R&S Lotto
There are several lottery companies that you can consider as alternatives to R&S Lotto. They include:
Lotto9ja is an online platform that offers several gambling options, including winning prize money through lottery. The best part about Lotto9ja is that it allows you to choose the numbers of your choice or allow your computer to pick the numbers for you randomly. Once that's done, you can purchase your ticket and wait for the final draw.
On top of that, the company has a high-security level that no one else will know that you are participating in any lottery games. Additionally, your funds are completely safe on this platform. The site has its headquarters in Lagos, Nigeria. So, if you are not into betting online, you can visit their offices or registered centers all over the country. If you want to know more – on this page you can read about Lotto9ja.
BABA IJEBU PAYMEMYDOUGH is an excellent platform that's worth checking out. That's because the site has a Lotto, Sports Betting, and Virtual section. More importantly, it has a mobile app that you can use at any time of the day. The company is one of the oldest registered lottery business in Nigeria since it was registered back in 2001. Additionally, this company was founded by Sir Kensington Adebukunola Adebutu, and it's been on the rise ever since then.
Other bettors identify BABA IJEBU as Premier Lotto Limited. It's currently one of the most trusted and engaging bookmakers in Nigeria. The registration process is relatively straightforward, and you are not limited to only participating in premier Lotto. The management team in this platform has over 40-years of experience in their field.
Western Lotto is also another top-rated lottery company in Nigeria. Western Lotto was established back in 2017, and it's been thriving since then. What's more, the company offers international games from the US and Europe. That also includes games such as LottoRace, PowerBall, Lucky 6, and so much more. You can participate in the lottery draw at Western Lotto, which offers one of the lottery industry's largest prizes.
In this game, all you have to do is select the draw, then pick your numbers and submit them. The winner is typically announced during the official draw dates. Before you can play on the Western Lotto, you will have to register on their website. That includes submitting your names, email, country, date of birth, and creating a password for your account. If you were referred to the platform by anyone, you could add their referral code.
The most crucial part of the registration process is reading the 'terms and conditions' section. Most of us will ignore this part, but that's not right. Reading the terms and conditions will help you understand how best to engage on this platform and claim your prize. Check more information about the Western Lotto from Nigeria.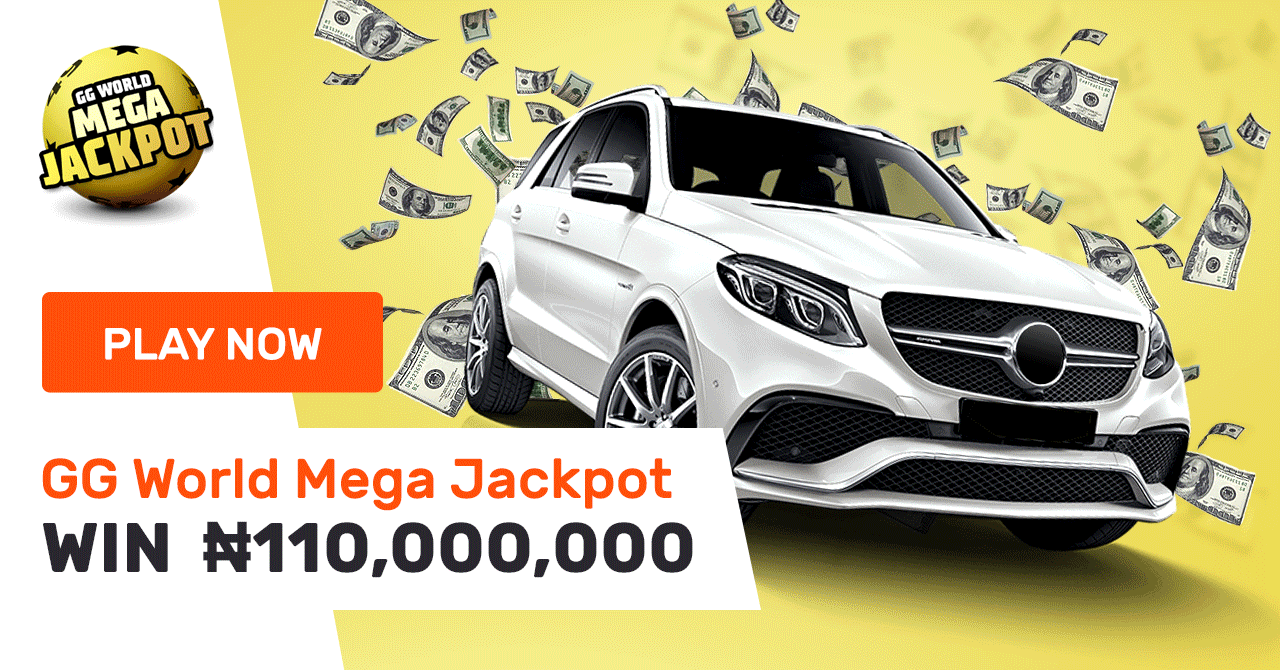 The best alternative for R and S Lotto
If you really want to win an amazing money prize - the best option for you is the GG World Lotto. You can play GG World Lotto games here at 25lotto.com.
25 Lotto Nigeria is an online platform that's created with the mind of a player. On this platform, you could participate in two games, namely: GG World Mega Jackpot with a jackpot prize of over ₦111,657,500 the draw takes place every Tuesday and Friday.
The other game that you can participate in on this platform is GG World Keno which is a fast draw game that happens every 4-minutes. You will pick a set of numbers from one to ten and within the range of one to 70. More importantly, the site offers a multiplier of up to x20. And the winner is the player with the highest correctly picked numbers. The winner also gets a jackpot of ₦100,000,000!
To play the best Nigerian national lottery online click on the banner and pick your lucky numbers now!